The Does at Black Walnut Farm are carefully selected to persevere the characteristics of Myotonic Goats.
Currently Black Walnut Farm has 3 bucks, B's Barn Oscar, Wells Geisha's Gustav, and Wells Lincoln.
Kidding is an exciting time at Black Walnut Farm. Our next kids are expected December 2018 - February 2019.
CL, CAE, and Johnes Negative Herd
At Black Walnut Farm, we strive to maintain a healthy herd and perform annual herd testing to ensure optimal health of our herd. Our herd was last tested 05/07/2018 and CL, CAE, and Johnes results are negative.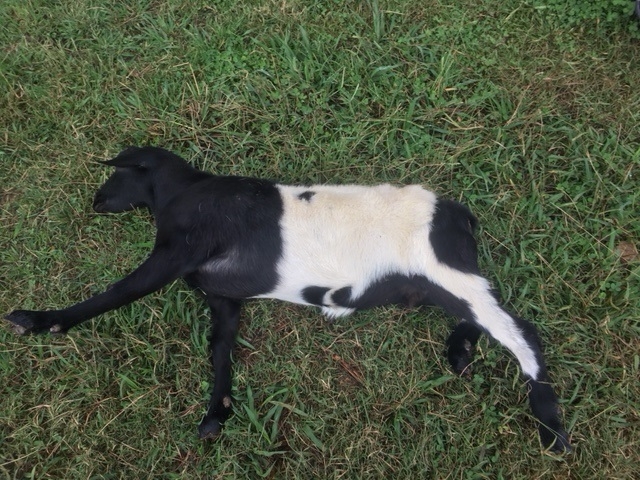 Myotonic Goat Registry
The Fainting Goats at Black Walnut Farm are registered with the Myotonic Goat Registry. To learn more about breed traits and characteristics click here.
At Black Walnut Farm, we understand that adding new additions to your farm is an exciting time for the whole family. We provide a safe and fun environment for your family to view our kids, so you can select the perfect kid.